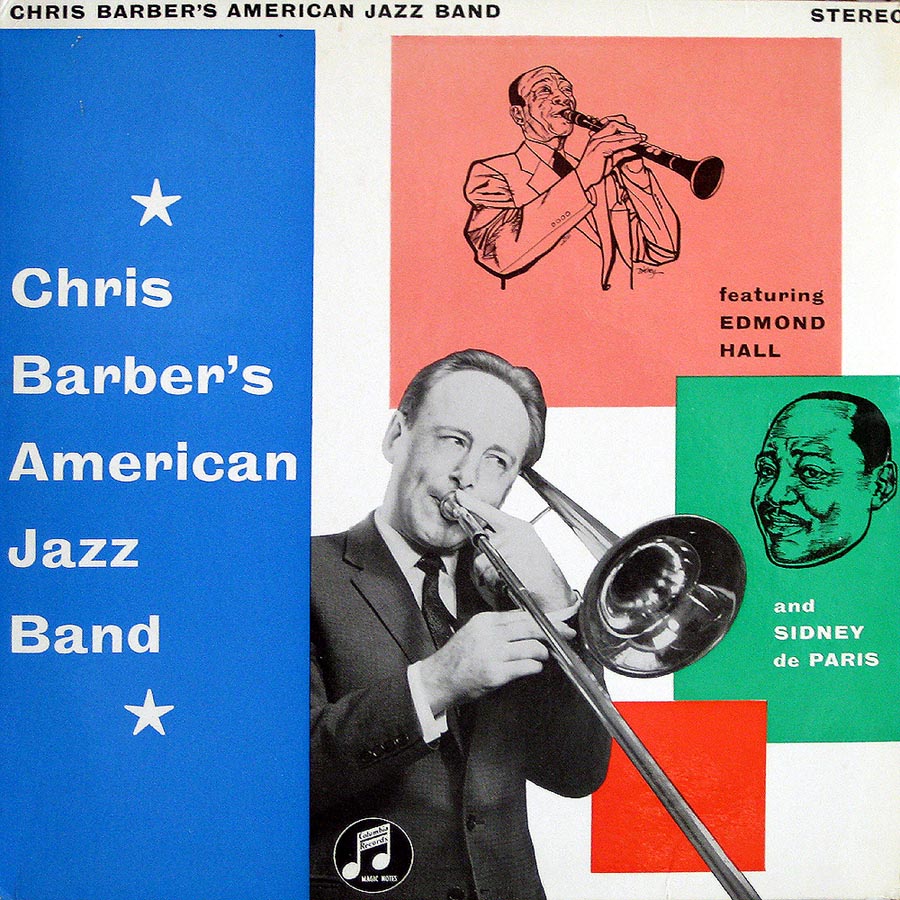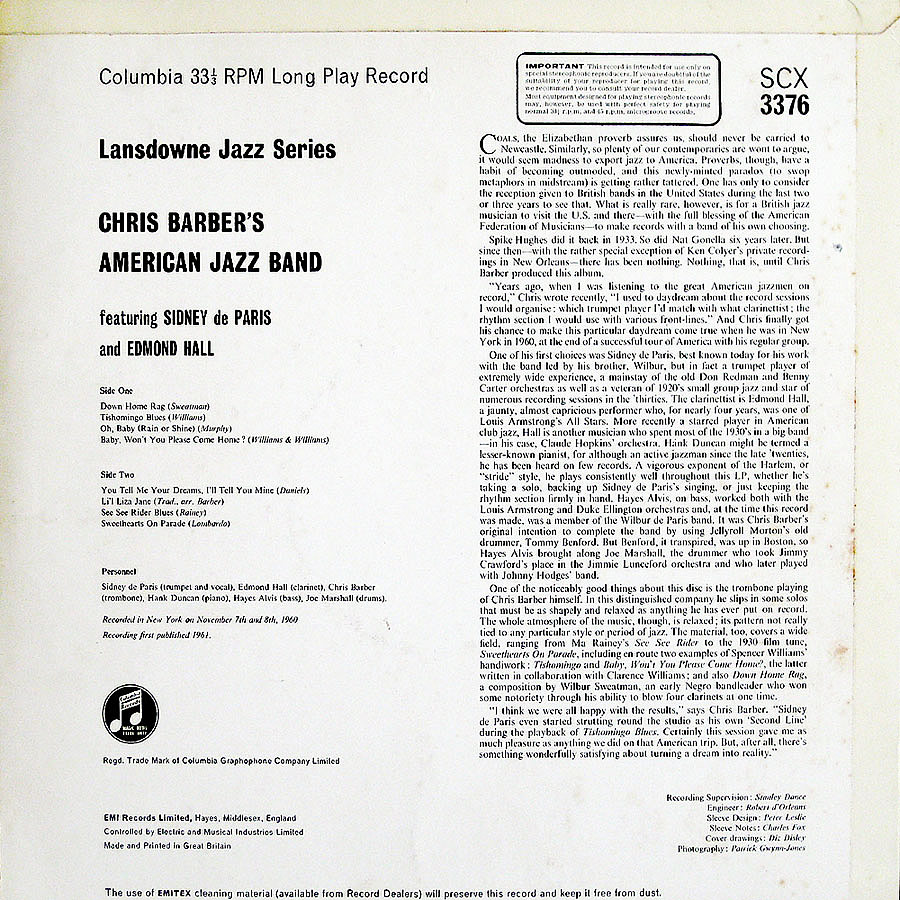 Music: Down Home Rag || Tishomingo Blues

Personnel
Sidney de Paris (trumpet & vocals), Edmond Hall (clarinet), Chris Barber (trombone), Hank Duncan (piano), Hayes Alvis (bass), Joe Marshall (drums). Recorded in New York, November 7th & 8th, 1960.

Other Verions of this LP
Several versions of this LP were released, aimed at particular markets, such as Germany and the United States.
Click on each thumbnail below to view pages for these alternative versions.

"Chris Barber's American Jazz Band" on CD
| | |
| --- | --- |
| | The complete LP is available on a CD by the same name. |


LP Covers page || Sleeve notes || Quick reference guide || Recordings page || Menu page