Chris Barber's Jazz Band in Berlin, March 13 and 14, 1973
We are happy to present to you the original flyer from the March 1973 concerts at the Friedrichstadt Palast in East Berlin. This document has again been sent to us by Peter Kazubski. Thanks Peter, for your support.

We have no pictures from this event in East Berlin. Maybe one of the visitors to this site has pictures from 1973 and would be prepared to let us have copies?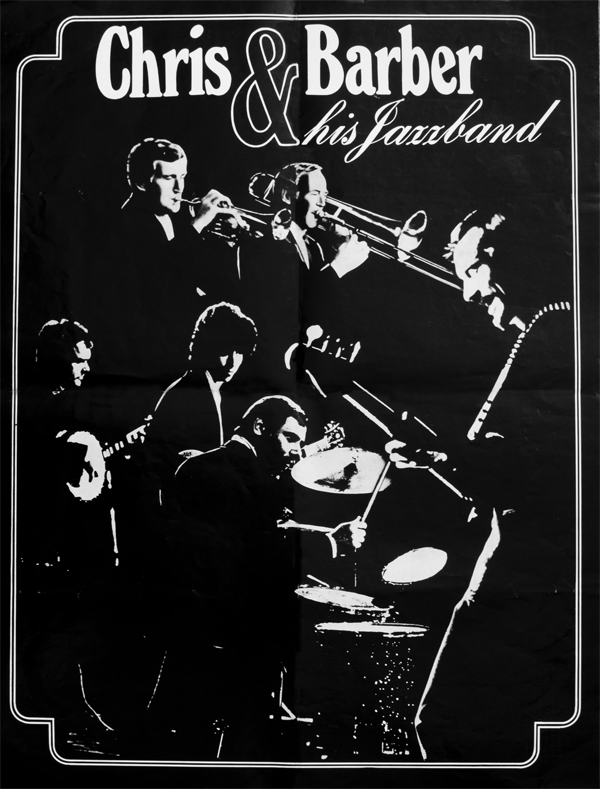 The back side of this flyer is linked to 4 pages. Please click the four sections of the

picture

and you will get the pages at a higher resolution.
Finally an article from the Berliner Zeitung of March 16, 1973 with a short review of the two concert days.