Photos of the Big Chris Barber Band on November 9, 2016,
by Thomas Landsiedel

Niklaus Zust is not only a regular follower of the Barber band, but obviousely very interested in photographs. He has detected brand new Band pictures on the German Nikon Forum. I was very happy to get in contact with the photographer, Mr. Thomas Landsiedel. He gave us the permission to present his pictures here on the Chris Barber website. Thank you very much for this!
Please note that all pictures are copyright protected.
Joe Farler and Chris Barber.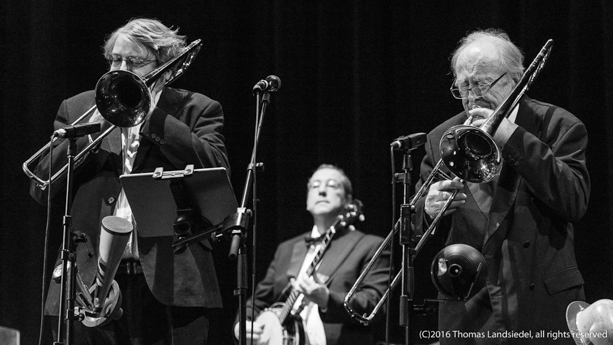 Bob Hunt, Joe Farler and Chris Barber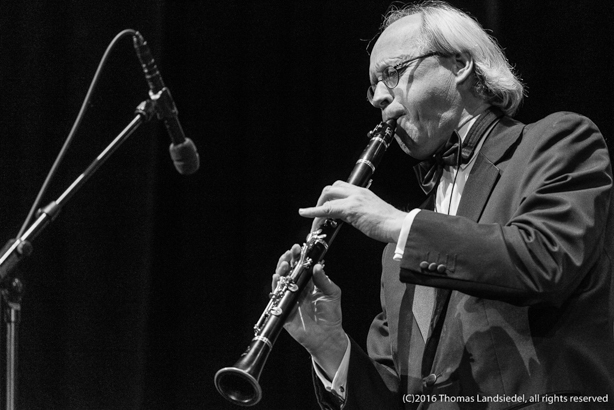 Bert Brandsma
Chris Barber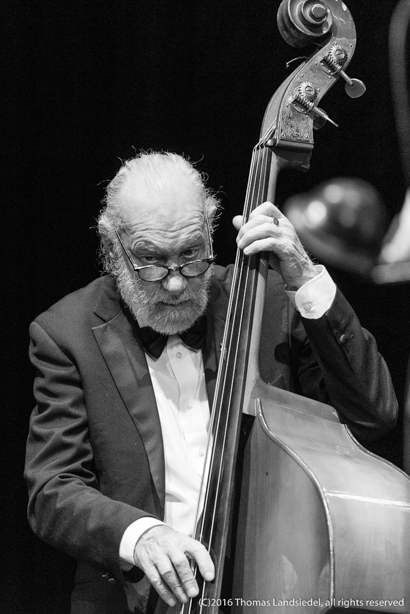 Jackie Flavelle
Jackie Flavelle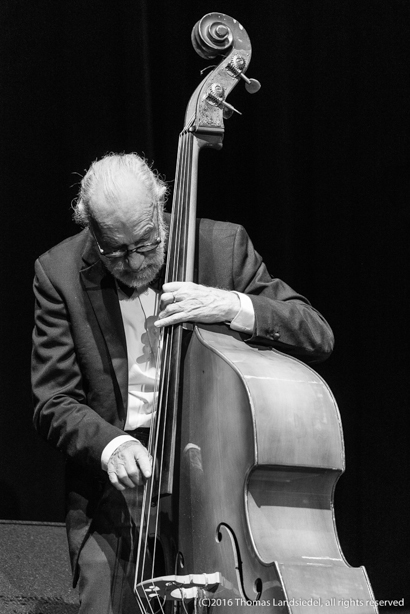 Jackie Flavelle
Chris Barber and Jackie Flavelle

back