ANNOUNCING!!!
The Second Big Chris Barber Band COMPETITION
Sponsored by Stony Plain Records
Win one of 5 Jeff Healey/Chris Barber CDs and Mousepads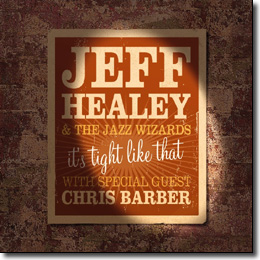 The question is a simple one:
NAME FOUR STONY PLAIN RECORDS RECORDING ARTISTS, NOT
INCLUDING JEFF HEALEY AND THE JAZZ WIZARDS,
WHO HAVE APPEARED ONSTAGE WITH CHRIS BARBER.
The answer may not be quite so easy!!
Visit the Stony Plain Records website
to view a complete list of SPR recording artists
The first 5 people to submit a correct answer will win a
Jeff Healey/Chris Barber CD and Mousepad

Please send your entry via e-mail to:
Julian Purser
Entries must be received by Midnight (GMT) on June 15, 2006.
The list of winners will be posted on this website by June 22, 2006.
We will not be able to enter into any correspondence
about the competition or its results.

Menu page