Here is a comic from Victor of April 7, 1962

The man in front of the most popular Jazz Band in Britain

WHEN HE WAS A BOY - Chris Barber

It's quite a coincidence that - after the retirement of Chris Barber earlier this month (August 2019) - we got an e-Mail from collector Jason Whiton. He sent us a copy of a comic from Victor, April 7, 1962. You may read the full comic by clicking on the picture below. Please respect - as for all content of this website - the copyright of this article.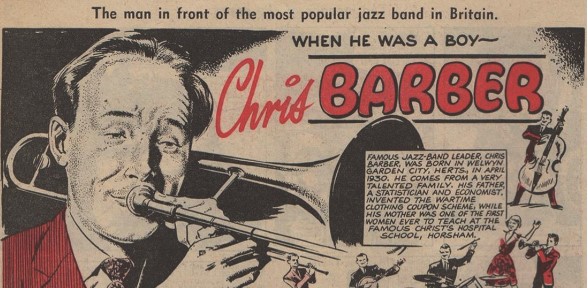 Archives page || Menu page